Personal support to help you find your dreamhouse.
From the research of the perfect property, to the visit and the buying proposal and the signature of the contract at the notary (Including all the in between steps needed such as opening a bank account, the request for the nie number and eventually also for a mortgage).
Personal support for all that needs to be arranged after the purchase of the property

.





For istance the transfer of the electrical utilities, the making of an internet contract or renovation works.
Personal administration and handling of the rental of the property as an investment.
​
As soon as you become the owner, it is important to know that you can delegate the people you trust to rent it out for you while ensuring that your property stays in good hands. We can take care of the rental of your property from A to Z, including all communiactions with the guests and the cleaning of the house.
Buying property in Tenerife
To purchase a property in Tenerife there are various burocratic procedures that need to be undertaken, all of which we will assist you with from start to finish.
​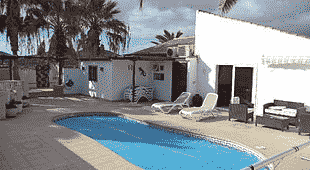 Choosing your Estate Agent
Buying and selling property in Tenerife is a very different process that that in the UK. For this reason, it is therefore essential to choose to work with a well established and respected Estate Agent.
​
Our team - About us
There are numerous Estate Agents offering a variety of different apartments and villas in Tenerife. It can be time consuming and frustrating to find YOUR ideal house among so many different offers.
​